Welcome to the Practitioner Certification Program!
Welcome to the Practitioner Certification Program!

DESCRIPTION
The online Practitioner certification program and intersession courses are designed to assist in your implementation of individual, district, and organization's implementation and practice of Courageous Conversations About Race™. CCAR™ Practitioner candidates will be trained to use the Protocol for Courageous Conversations About Race™ and embed this into their current practice and job functions. There is no curriculum license nor observation and live feedback at your site. Certified CCAR Practitioners receive ongoing coaching, support and connections at our national webinars throughout the year. Those who successfully complete the program also receive distinction and membership as part of Pacific Educational Group's international cadre of Certified CCAR™ Practitioners.
OBJECTIVE
Upon successful completion of our 45-hour online training, webinar, and live training day, participants will receive CCAR Practitioner certification.
PROFESSIONAL BENEFITS
Practitioner training will prepare you to:
Define each component of the CCAR Protocol

™

Understand the personal and interpersonal purpose of each part of the Protocol

Apply Protocol when analyzing and developing meaning around current and critical events

Apply Protocol when engaging with personal and professional associates

Utilize the Protocol to engage others in racial literacy development and healthy racial discourse

Consistently engage in self-reflection and mindfulness to process through racialized fears, triggers and obstacles

Craft, expand, and articulate one's Racial Autobiography

™

Build and sustain your local capacity to implement the organizational racial equity plan, carry out interracial conversations and practice, evaluate and implement racial components of policy and practice throughout work departments and sectors
CERTIFICATION PATHWAYS AND AREAS OF EMPHASIS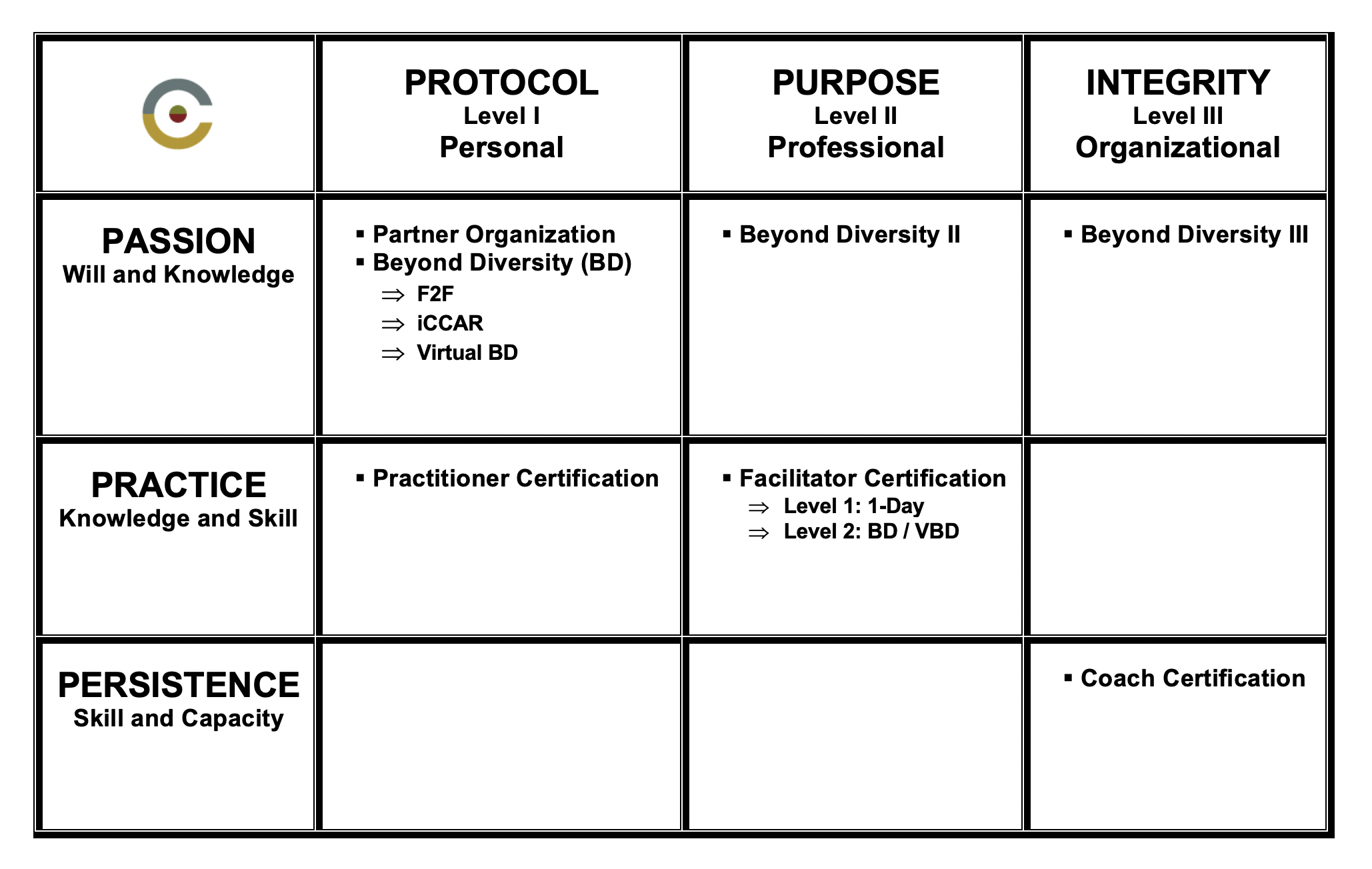 CERTIFICATION PATHWAYS
The Certification Program offers three distinct levels of training. Our beginning level, the Practitioner certification is designed for participants to explore their will, knowledge, and skill of Courageous Conversations About Race™. It is referred to as A Personal Journey of Passion and Practice.
The Facilitator certification is designed for participants to become trained in the facilitation of our Beyond Diversity™ offerings along with going deeper in their own professional roles. One must be a practitioner for at least one year before being eligible to start in a facilitator cohort.
The Coach certification entails an individual working with CCAR™ in helping to support and grow practitioners and facilitators. The coach is considered an expert in their knowledge and application of protocol and their ability in working with diverse groups of people.  
CERTIFICATION ADVANTAGES
What does it mean to work with and learn from Courageous Conversation? Practitioner training will prepare you to:
Strengthen/bring to scale your personal passion for equity and your Systemic Equity Transformation Plan

Access trained facilitators as you work to implement the Protocol for CCAR

™

Receive ongoing support from Program coaches

Connect to regional, national, and worldwide networks of certified

Practitioners

Gain perspectives and best practices from other

Practitioners

rooted in experience

Enrich and provide follow-up support for your organization's experiences during CCAR

™
PRE-REQUISITES
Attend full two-day Beyond Diversity™ seminar at a National Summit for Courageous Conversation, Regional Summit, or city offering.
• (Optional) Two-day Beyond Diversity II™ Seminar.
• Read Courageous Conversations About Race: A Field Guide for Achieving Equity in Schools, by G. E. Singleton (2015).
TECHNOLOGY
• Participation in this certification program requires extensive online training and group interaction.
• Candidates must be proficient in online classroom tools, webinars, and recording self responding videos.
SELECTION
• Selected candidates should exhibit outstanding leadership and facilitation skills, capacity for self-development and direct implementation of continuous feedback.
FEEDBACK
• Participants must be open to intensive coaching.
• This courageous self-reflection will excavate socialized racial histories to develop a new racial consciousness required for CCAR™ leadership and engagement.
To view additional program information and scheduled dates
Visit the sections in the left hand menu
______________________________________
TO LEARN MORE ABOUT THE AFFILIATE PROGRAM CONTACT: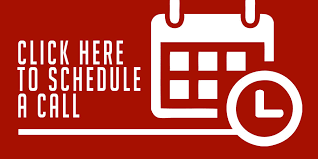 Complete and Continue